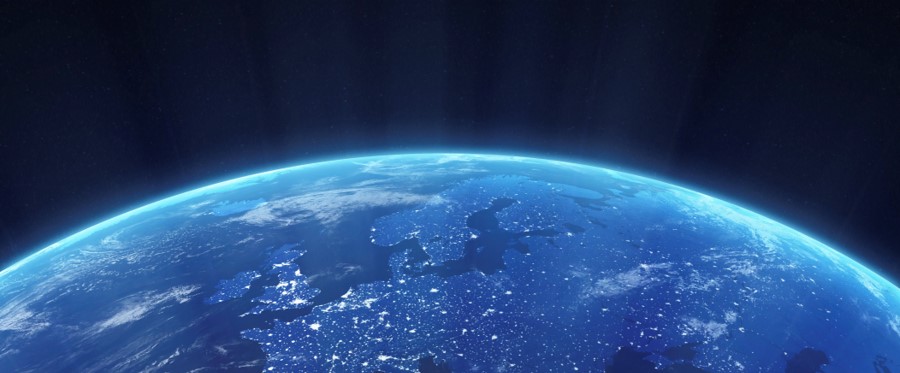 CONNECTIVITY FUND
How it works and how to apply
How?

When?
You can submit at any time. Proposals will be collected and ranked every year according to the following schedule. Latest possible submission is 15th of March 2023.
| Deadline for application* | Start date workshop/visits | Notification |
| --- | --- | --- |
| 15th March | 1st May or later | 15th April |
| 15th July | 1st September or later | 15th August |
| 15th November | 1st January or later | 15th December |
*anywhere on earth
What to submit?
You should prepare a short proposal, as a single pdf including all appendices (e.g. CV and invitation letter). Maximum length: 5 pages, 11 point, 1″ margins, not including references/appendices. This single pdf-document should be submitted using Easychair. You may have to create Easychair account.
Proposal template
Title, abstract, keywords, scientific area
AI Excellence (max 4 pages)

Introduction: Significance of proposed research and prior work.
Methods: For research visits, detail the technical approach you have in mind. For workshops, detail who will attend (and why) and how participants will work together.
Expected Results: Please include milestones with timeline estimates. This could include datasets, code release, tech reports, publications, presentations,…

Impact: How will the visit impact you (e.g. your career) or the scientific community?
Execution: Motivate your choice of host lab, visit duration, and starting date.
Funds needed: Requested amount. Provide estimates of your main expenses. Note the maximum 'per diem' reimbursement amounts.
Additional information: Is there anything else that we should know about you (e.g. personal information), the host, or the proposed research?
In the appendices, you need to submit your Curriculum Vitae (CV) and an invitation letter from your host stating that they will host you during the indicated period. This only applies to research visits.
What's important?
Proposals will be evaluated on the following points, using the respective weigths.
AI Excellence (25%). How does the visit contribute to Trustworthy AI?
Scientific track record (25%). Your prior achievements, taking into account age and personal situation. For workshops, this can include the track record of the participants or the community as a whole.
Scientific step-up (25%). How does the visit help you grow professionally and establish a worldwide reputation? For workshops: how does the workshop help the participants?
Suitability of the host (12.5%). Is the host lab (or workshop venue) appropriate? Is it the best place to do the proposed research?
Suitability of the visit length (12.5%). Is the visit or workshop length appropriate and realistic, also taking into account your personal and family situation? If you plan to separate the research visit into multiple visits, clearly explain why this is necessary. This could either be for scientific or personal reasons (e.g. family commitments).
During submission, you can choose a preferred evaluator for your proposal from the scientific board. The actual reviewer may be different as we aim to evenly distribute the evaluation load.
Who can apply? Where can I go?
All European AI researchers are eligible. You should be able to demonstrate that you work at a European lab and are active in AI through your publication record, or using other proof of involvement in AI research projects. You should be from a non-TAILOR lab and interested in visiting a TAILOR lab (see list below). Or, you should be from a TAILOR lab, and be invited by a non-TAILOR lab. Workshops can be hosted by either TAILOR or non-TAILOR labs, but only non-TAILOR attendants can receive funding.
Since the Connectivity Fund is a 'Third Party Funding' mechanism, we can only reimburse non-TAILOR participants. In practice, this means that, if you are from a non-TAILOR lab, you submit the application yourself. People working at a TAILOR lab can only be invited to visit a non-TAILOR lab, in which case the non-TAILOR lab needs to submit the application.
'European' countries means all EU and associated countries. Before submission, please check whether your lab is located in the EU or an EU associated country (see list).
In almost all cases, your own nationality is not important, but rather where the lab is located that will receive the funding for your research visit or workshop. That can be either your own lab or your host lab. As stated before, that lab should be a non-TAILOR lab to be able to recieve third party funding. Workshops funded by the connecticity fund (and hosted by non-TAILOR labs) can cover travel costs for people outside of Europe if they handle the reimbursements.
How much?
We can support visits and workshops up to 15.000 EUR per proposal. More could be requested given a really good motivation. We aim to support 100 visits/workshops over 3 years. The fund only covers travel, housing, and sustenance. The support is offered as a lump sum based on a cost estimate submitted beforehand. 60% of the lump sum will be paid at the start of the visit. The remaining 40% will be paid after the final report has been received and approved.
Practical organization
Connectivity Fund research visits and workshops are executed as financial support to third parties (FSTP), and only reimburses travel costs (by invoice). A Subgrant Agreement will be established between the institute of the applicant (e.g. a university or company) and the Eindhoven University of Technology, who manages the connectivity fund on behalf of the TAILOR Network of Excellence. The agreement is signed by representatives of both parties. We cannot fund individual people directly. A final budget and start and end dates of the research program are defined in the subgrant agreement. 60% of this budget can be requested by invoice before the start of the research visit or workshop. The remainder of the budget can be requested by a second invoice after the end of the visit or workshop, matching (only) the actual costs made. The recipient of the subgrant must ensure that proofs of actual costs are kept for the European Court of Auditors (ECA) and European Anti-fraud Office (OLAF) for a period of 5 years. Such costs can be actual proofs or per-diem allowances per local regulations of the recipient. Expenses are capped using the standard per diem rates for Dutch universities, and expenditures before or after the duration of the proposed research program are not eligible. As part of the subgrant, the recipient agrees to submit a final scientific report within 3 months after the end of the research program. For visits longer than 6 months, intermediate reports must be submitted every 6 months.
TAILOR labs?
Below is the full list of TAILOR labs you can visit, ordered by country. If you are from one of these labs, you can invite someone from a non-TAILOR lab to visit you, or be invited to visit a non-TAILOR lab.
TECHNISCHE UNIVERSITAET GRAZ, Austria
KATHOLIEKE UNIVERSITEIT LEUVEN, Belgium
VRIJE UNIVERSITEIT BRUSSEL, Belgium
UNIVERZITA KARLOVA, Czech Republic
CESKE VYSOKE UCENI TECHNICKE V PRAZE, Czech Republic
TIETO FINLAND OY, Finland
INSTITUT NATIONAL DE RECHERCHE EN INFORMATIQUE ET AUTOMATIQUE (INRIA), France
CENTRE NATIONAL DE LA RECHERCHE SCIENTIFIQUE (CNRS), France
COMMISSARIAT A L'ENERGIE ATOMIQUE ET AUX ENERGIES ALTERNATIVES (CEA), France
UNIVERSITE D'ARTOIS, France
UNIVERSITE GRENOBLE ALPES, France
UNIVERSITE DE RENNES, France
UNIVERSITE DE LORRAINE, France
UNIVERSITE DE MONTPELLIER, France
ELECTRICITE DE FRANCE, France
TECHNISCHE UNIVERSITAT DARMSTADT, Germany
ALBERT-LUDWIGSUNIVERSITAET FREIBURG, Germany
DEUTSCHES FORSCHUNGSZENTRUM FUR KUNSTLICHE INTELLIGENZ (DFKI), Germany
FRAUNHOFER GESELLSCHAFT ZUR FOERDERUNG DER ANGEWANDTEN FORSCHUNG, Germany
RHEINISCH-WESTFAELISCHE TECHNISCHE HOCHSCHULE AACHEN, Germany
VOLKSWAGEN AG, Germany
ZF FRIEDRICHSHAFEN AG, Germany
ROBERT BOSCH GMBH, Germany
ETHNIKO KAI KAPODISTRIAKO PANEPISTIMIO ATHINON, Greece
UNIVERSITY COLLEGE CORK, Ireland
CONSIGLIO NAZIONALE DELLE RICERCHE (CNR), Italy
UNIVERSITA DEGLI STUDI DI ROMA LA SAPIENZA, Italy
ALMA MATER STUDIORUM – UNIVERSITA DI BOLOGNA, Italy
UNIVERSITA DEGLI STUDI DI TRENTO, Italy
FONDAZIONE BRUNO KESSLER, Italy
CONSORZIO INTERUNIVERSITARIO NAZIONALE PER L'INFORMATICA, Italy
UNIVERSITA DI PISA, Italy
INGEGNERIA INFORMATICA SPA, Italy
BAR ILAN UNIVERSITY, Israel
LUXEMBOURG INSTITUTE OF HEALTH, Luxembourg
UNIVERSITEIT LEIDEN, Netherlands
TECHNISCHE UNIVERSITEIT EINDHOVEN, Netherlands
TECHNISCHE UNIVERSITEIT DELFT, Netherlands
NEDERLANDSE ORGANISATIE VOOR TOEGEPAST NATUURWETENSCHAPPELIJK ONDERZOEK (TNO), Netherlands
PHILIPS ELECTRONICS NEDERLAND BV, Netherlands
CENTRAAL BUREAU VOOR DE STATISTIEK, Netherlands
POLITECHNIKA POZNANSKA, Poland
INSTITUTO SUPERIOR TECNICO, Portugal
UNIVERSIDAD POMPEU FABRA, Spain
AGENCIA ESTATAL CONSEJO SUPERIOR DEINVESTIGACIONES CIENTIFICAS, Spain
UNIVERSIDAD DE MALAGA, Spain
UNIVERSITAT POLITECNICA DE VALENCIA, Spain
SLOVAK UNIVERISTY OF TECHNOLOGY IN BRATISLAVA, Slovakia
COMENIUS UNIVERSITY IN BRATISLAVA, Slovakia
SLOVENSKE CENTRUM PRE VYSKUM UMELEJ INTELIGENCIE – SLOVAK AI, Slovakia
INSTITUT JOZEF STEFAN, Slovenia
LINKOPINGS UNIVERSITET, Sweden
ABB AB, Sweden
ECOLE POLYTECHNIQUE FEDERALE DE LAUSANNE (EPFL), Switzerland
UNIVERSITAT BASEL, Switzerland
UNIVERSITY OF OXFORD, United Kingdom
IMPERIAL COLLEGE OF SCIENCE TECHNOLOGY AND MEDICINE, United Kingdom
UNIVERSITY OF BRISTOL, United Kingdom
UNIVERSITY OF LANCASTER, United Kingdom