Dissemination and outreach – WP12
This WP covers communication, dissemination and exploitation activities. Communication activities are aimed at raising awareness on the project and promoting its findings to various audiences, including groups beyond the project's community, and measures for public/societal engagement. Dissemination activities are targeted to disseminate project results to their potential users, including scientific and higher education communities, private and public stakeholders. Exploitation activities focus on identifying exploitable results generated by the project and preparing their future exploitation.
Partners working in WP12
UNIBO, LIU, CNRS, UNIVBRIS, UNITN, CINI, slovak.AI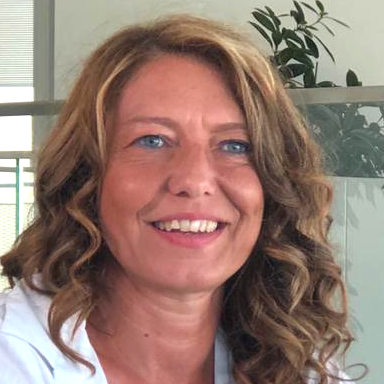 Michela Milano
Work package leader
Michela Milano is a full professor of artificial intelligence at Bologna University and has research and teaching activities in the area of decision support systems, multi-criteria and stochastic optimization.
Tasks in WP12
Task 12.1
Web Portal, Trustworthy AI Repository, Project Coordination Infrastructure (Task Lead: LIU)
Design and development of the web architecture that backs the project communication and coordination activities, plus the design and implementation of a "Trustworthy AI repository", meant to become a point of reference for resources (tools, documentation, tutorials and teaching material, etc.) related to Trustworthy AI.
Task 12.2
Project Image, Promotional Content, Social Media Presence (Task Lead: UNIBO)
Design of a recognizable project image, and production of communication materials targeted to the public at large (project flyers, brochures, posters, videos, press releases, interviews etc.).
Task 12.3
Scientific Workshop Organization, Trustworthy AI Workshop Brand, Publication Strategy (Task Lead: UNIBO)
Organization of scientific workshops, participation to conferences, workshops and coordination of publication efforts.
Task 12.4
Liaison and Participation in Fora & Thematic Events (Task Lead: CINI)
Organization of workshops and participation to at exhibitions/fairs and thematic events; establish direct contact with selected organizations.
Task 12.5
Training Resources (Task Lead: UNIVBRIS)
Coordination of the organization of local courses covering topics related to Trustworthy AI and preparation of training material