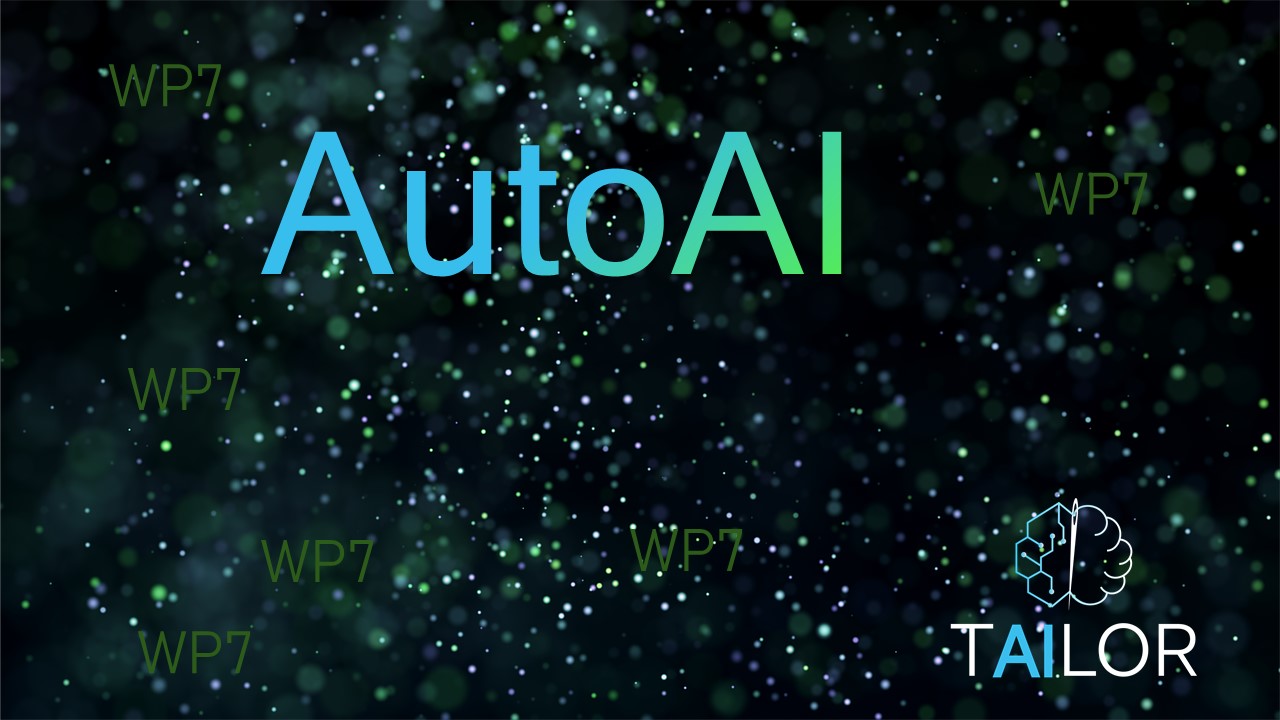 9th Auto AI Workshop
On the 9th of May WP7 is organising an online workshop, on the theme of AutoAI, from 15:30 to 17:00. The workshop will be online, on Zoom: to get the link and join the workshop, contact the organizers.
The seminar will consist of two parts: a scientific and a social part. Below you can find a detailed overview of each part.
---
Scientific part
Zoom meeting: contact organisers for the Zoom link!
15:30-16:00 — Eddie Bergman on "AutoML-ToolKit: The Missing Framework for Building AutoML Systems"
AutoML Systems offer incredible potential for introducing "AutoAI in the Wild", in pivotal research areas such as Algorithm Selection, Hyperparameter Optimization and Meta-Learning, but these are often provided to users as one-click monoliths. These one-click monoliths are great at their given task but are limited in their ability to interact with, introspect and extend, hampering the field's ability to provide new work and develop new research that "stand[s] on the shoulders of giants".
16:00-16:30 — Round table updates for all WP7 tasks; the expectation is that each TAILOR partner with funding allocated under WP7 sends at least one representative who can give a brief update. It is understood that there may not be a substantive update on each task at every meeting.
Each update should focus on highlighting the following:
Recent and ongoing work, potential collaborations
Collaboration between different tasks;
Collaboration with other work packages;
New collaborations (with people with whom that group has never worked with before).
Optional: Support your round table update with a one-slide overview highlighting your ongoing and planned work by adding a slide to the Google slide deck: 
Social part
GatherTown
16:30-17:00
Optional: Provide an extra slide, poster, or other material to be shown in gather town (submit a PDF by email to a.w.bosman@liacs.leidenuniv.nl if what you want to present something)
Suggestions for improving the seminar format
Informal chats about possible collaborations
Brainstorm/discuss ideas and mechanism for making our WP7 more impactful, more efficient and/or more enjoyable
Chat about anything else you feel worthwhile!
---
Let us know on mattermost in the WP7 Automated AI channel if there are any questions, and please get in contact with us if you would like to volunteer as speaker for a future seminar.
To get the link and join the workshop, contact the organizers.
We hope to see you at the seminar!