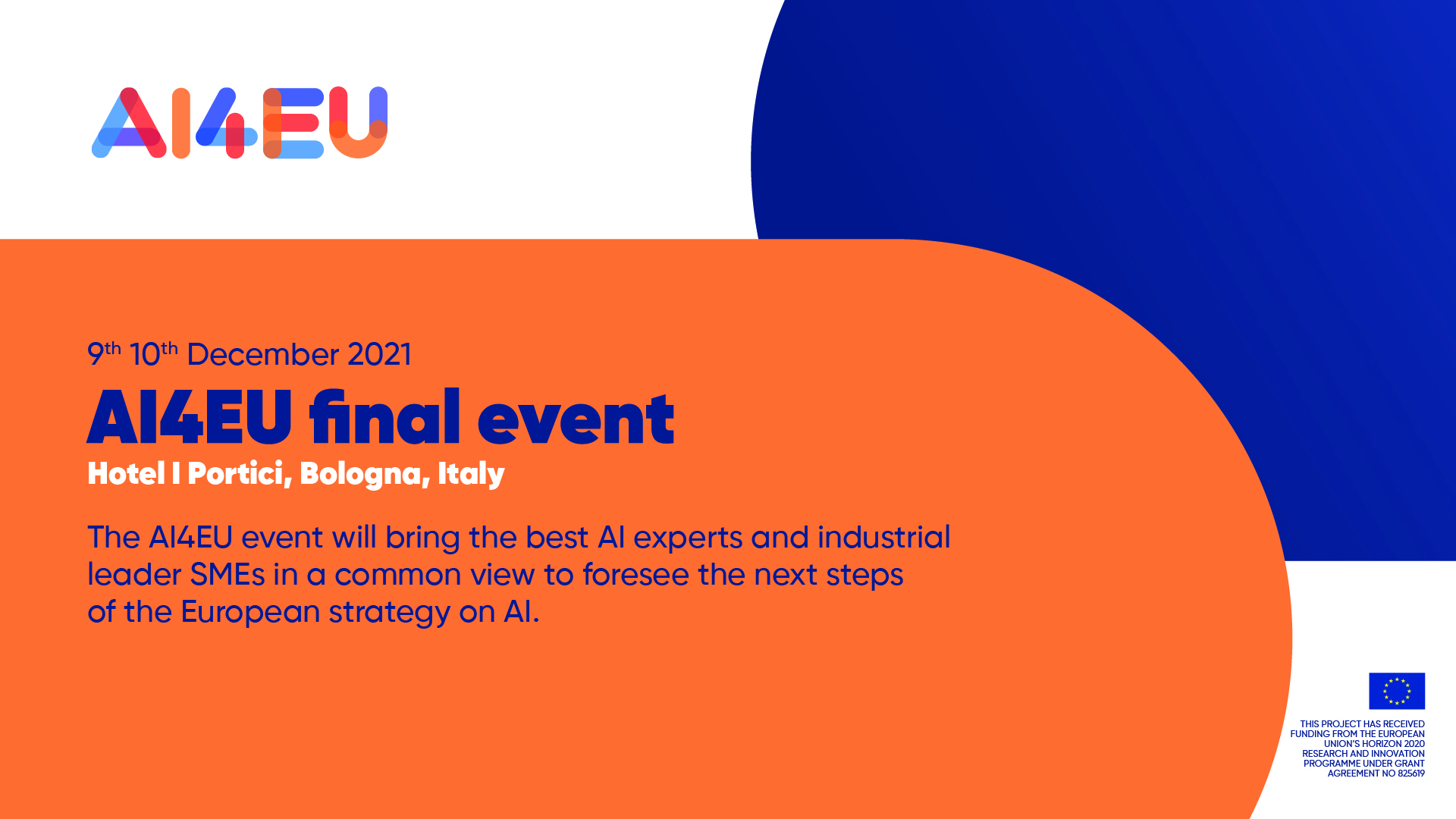 AI4EU Final Event – Bologna
AI4EU is the European Union's landmark Artificial Intelligence project, which aims to develop a European AI ecosystem bringing together the available knowledge, algorithms, tools and resources, making it a compelling solution for users.
The AI4EU Final Event, held in Bologna, is the last of a series of public AI4EU events across Europe. During the two days, participants will learn about innovative applications of AI in a wide range of research and business areas as outcomes of the project.
The event will be held in presence, but with the possibility to join also online through Microsoft Teams. This is a free-access event, however registration is required for organisational purposes and health measures need. If you want to check the AI4EU_Final event_Agenda and get more information about the event, you can follow this link.
TAILOR members will be there as ICT-48 network representatives. Complete the Event Registration Form and join us at the event!