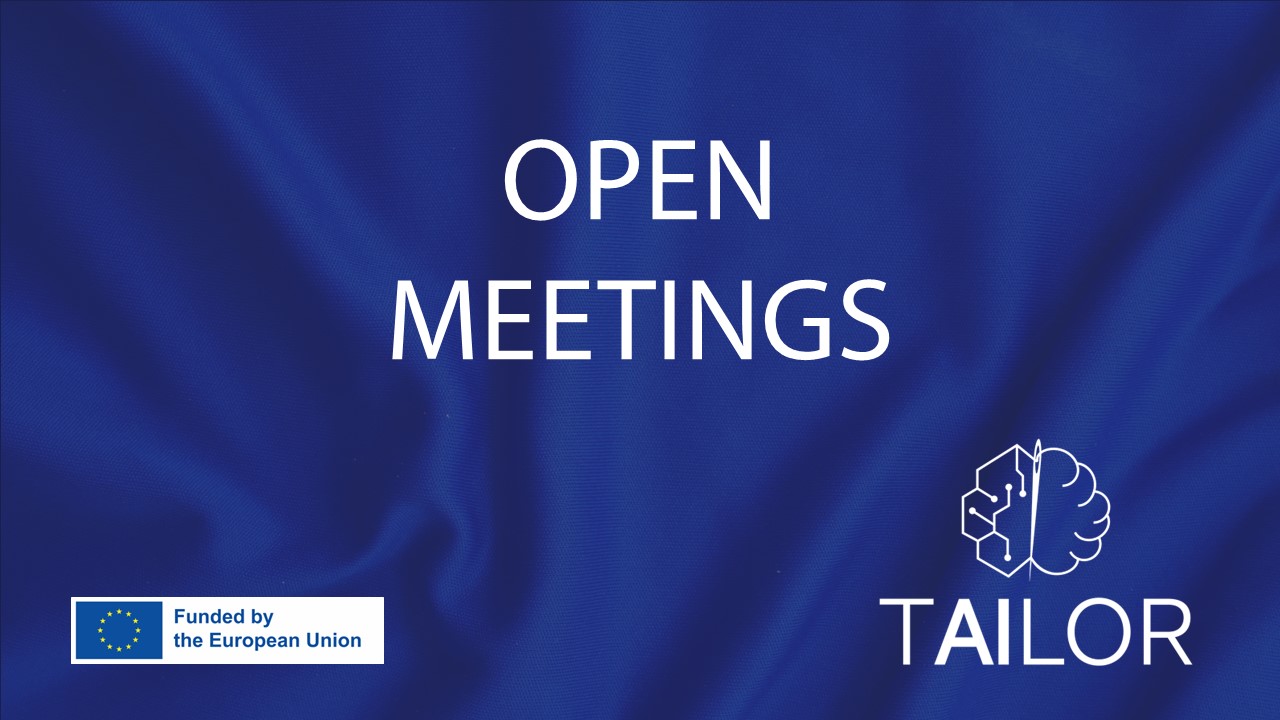 TAILOR Open meeting
Are you curious about what's going on in the TAILOR network? Would you like to get to know people from all TAILOR organisations? The open meetings is a bi-monthly event that is open for everyone. With 2-3 short online presentations on diverse topics, this is the perfect venue for anyone curious about Trustworthy AI, the TAILOR network and the participating organisations.
Today, the following TAILOR people will talk:
Lena Tasse (LiU): Using Wikipedia to increase knowledge on AI related toipics and how this relates to the TAILOR Handbook of Trustworthy AI
Fredrik Heintz (LiU): AI research at Linköping University
No registration is needed, and the zoom link can be obtained by simple request to trine.vikinge@liu.se. For project partners, the zoom link is available on the shared drive.
Speakers
Lena Tasse

Communication and dissemination specialist

Prof. Fredrik Heintz

Professor of Computer Science at Linköping University

Fredrik leads the Reasoning and Learning group within the Division of Artificial Intelligence and Integrated Systems (AIICS) in the Department of Computer Science. His research focus is artificial intelligence especially autonomous systems, stream reasoning and the intersection between knowledge representation and machine learning. He is the coordinator of the TAILOR ICT-48 network of AI research excellence centers, the Director of the Graduate School for the Wallenberg AI, Autonomous Systems and Software Program (WASP), the President of the Swedish AI Society, a member of the CLAIRE extended core team, a member of the EurAI board, a researcher at the AI Sustainability Center, and a member of the European Commission High-Level Expert Group on AI. He is also very active in education activities both at the university level and in promoting AI, computer science and computational thinking in primary, secondary and professional education. Fellow of the Royal Swedish Academy of Engineering Sciences (IVA).