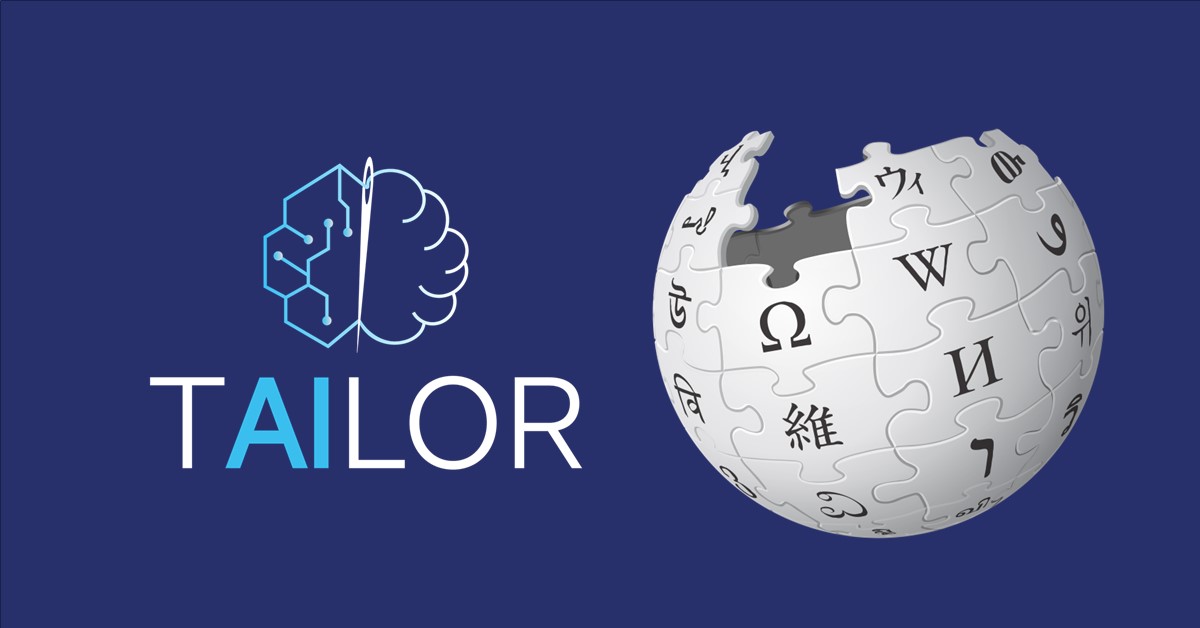 Trustworthy AI in Wikipedia Workshop
Let's showcase TAILOR and Trustworthy AI in Wikipedia!
WP12 and WP3 are starting the process to update, enrich and enlarge selected wikipedia entries in topics related to Trustworthy AI. Our guide will be Johanna Nählinder from Linköping University, a Wikipedia specialist and enthusiast. As a starting point, we'll use the TAILOR Handbook of Trustworthy AI.
This 1-h workshop is an opportunity not only to participate in the task of increasing the visibility of the TAILOR handbook, but also learn how to better use Wikipedia as a publishing scientist. It's open for all WP12 and WP3 TAILOR scientists and communication specialists. To participate, please contact Lena Tasse at lena.tasse@liu.se.